Dental Clinic in Jerusalem
Dr. Orbach sees patients at his Jerusalem Dental Clinic at Beit Hatayelet, Beitar St 2, Jerusalem. You can use this link to contact us about scheduling an appointment.
How We Work:
We believe in comprehensive care, and feel that all of our patients deserve to know about the best possible treatment they can get. If this is your first appointment with Dr. Orbach, you will start by filling out a detailed medical history form so we can get to know you a little better and tailor your treatment to your specific needs.
Dr. Orbach – Jerusalem Dentist
Dr. Orbach will commence by checking your dental health and making recommendations for treatment, and also conduct an oral cancer screening procedure that he performs routinely on all of his patients.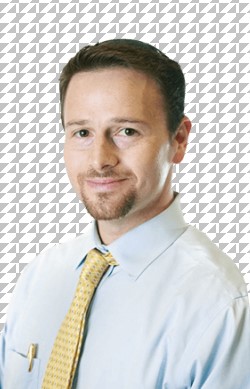 If necessary we will take digital dental x-rays – we have a state-of-the-art digital panoramic x-ray machine and a cone-beam CT scanner in our clinic to provide the best possible diagnostic imaging. Please inform Dr. Orbach or any of our staff members if you may be pregnant or if you feel uncomfortable with x-rays or any other dental treatments, or if you are allergic to any medications.
Dr. Orbach will present you with a complete care treatment plan tailored specifically for you and will discuss the most responsible way to carry out the treatment taking all of your various concerns into account. Please feel free to ask us any questions you may have. We want to make sure you feel completely safe and comfortable before we start your treatment.
Financial Arrangements:
Payment is expected at the time services are performed. We accept cash, checks, Visa, MasterCard and American Express. When extensive dental care is necessary or when dental insurance is involved, financial arrangements can be made with our office manager, and a payment plan that suits your needs will be discussed. Please inquire about our financing plans. Our primary concern is your dentistry. Nonetheless, we will be sensitive to your financial circumstances within the framework of sound business practices.
Dental Insurance:
Our office will prepare all of the necessary forms for this important benefit. However, we remind you that your policy is an agreement between you and your insurance company, not between your insurance company and our office. We can make no guarantee of any estimated coverage, but we'll do our best to see that you receive your maximum benefits. If you would like to know what your expected coverage will be, we will submit a pre-treatment estimate. Your insurer will generally send a detailed response within 4-6 weeks.
Cancellation:
If you cannot keep an appointment due to circumstances beyond your control, please contact us at least 24 hours in advance, and we will endeavor to reschedule your appointment within 2 weeks.
Questions?
If you have any questions, please call Ayala at 052-604-3299. You can also email us at drorbachoffice@gmail.com
We look forward to meeting you and helping you feel and look great!
Want an extra information? contact us!