To improve your candidacy for dental implants, Dr. Yoav Orbach and his team provide sinus lift surgery at our Jerusalem Dental practice. In order to qualify for dental implant surgery, patients must have sufficient bone density in their jaws to support the tiny, titanium posts. Dentists have found that the upper, back jaw presents the most trouble with having insufficient amounts of bone available. Because the maxillary sinuses sit right on top of the upper back teeth, the patient is sometimes left with just a thin wall of bone between the sinus and mouth when the teeth are lost or removed. A sinus lift provides patients with a solution to this problem, allowing them to qualify for implants. Most patients can even begin dental implant treatment on the same day.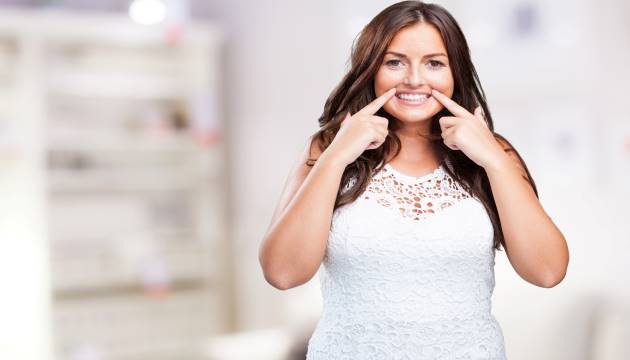 Improve Your Candidacy for Dental Implants with a Sinus Lift
Before your surgery, you will attend a consultation with Dr. Orbach our practice. He will examine your mouth and jaw, then take x-rays and digital images to study your jaw and sinus. This will allow him to determine the health of your sinus cavity and measurements of your existing bone. When he has all the information he needs and determines you will make a good candidate for sinus lift surgery, we will schedule a date for your procedure.
Sinus lift Surgical Procedure
Sinus lift is a routine procedure that requires no more than local anesthesia. Dr. Orbach will lift your gums at the back of your upper jaw, and expose the bone. He will create a small, round opening in the bone, allowing him access to the sinus membrane. Dr. Orbach will gently lift the membrane, moving it away from the walls. the space created will be filled with bone graft material. Depending on the thickness of the bone, the amount of graft material needed will vary, but Dr. Orbach will typically add several millimeters of bone to the floor of the sinus cavity. When the procedure is finished a collagen dressing will be placed over the small hole created to allow for optimal healing, and the gums will be repositioned in their original place. Several small stiches will be placed to allow for uneventful healing, they will be removed without any need for anesthesia at your follow up visit. 
In some cases, if we feel you have enough bone to stabilize an implant right away, Dr. Orbach will place the implants during the same visit. Typically, however, you will need to wait anywhere from four to 12 months for the bone graft to heal before an implant can be placed.
In many cases these days, Dr. Orbach is able to perform a minimally invasive procedure to apply the bone graft to the sinus with minimal incisions and surgery to the bone, giving you an easier recovery that is not even felt.
Sinus Lift Aftercare
Most patients experience very little discomfort following the procedure. You will need to make sure not to sneeze or blow your nose too hard, because these actions can loosen your stitches or cause the bone graft to move out of place. You may experience some swelling in the area of the surgery, and may see blood come from your mouth or nose. The doctor can provide a prescription for pain, as well as antibiotics and an antimicrobial mouthwash to help prevent infection. Follow all post-op instructions and resume brushing and flossing as directed. Also, be sure to attend follow-up visits as scheduled. If you notice any abnormalities not mentioned in the post-op instructions, or you have questions about recovery, feel free to call our office.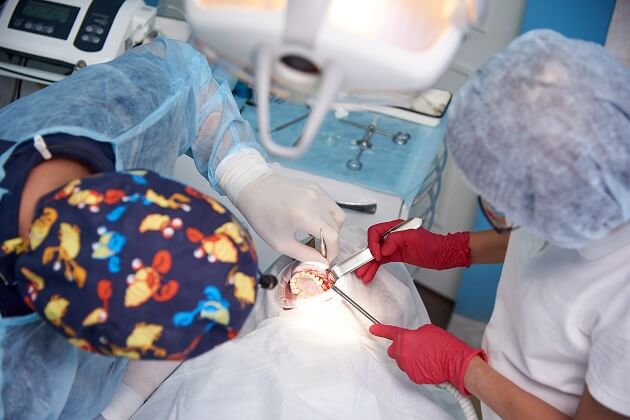 5 ways how to Avoid Sinus lift procedures altogether
Although we perform sinus lifts in our office regularly , and in certain cases is unavoidable I would like to share with you 5 ways that one may avoid the procedure altogether, saving valuable time and money.
1. Sometimes patients lost a tooth or it was extracted by another dentist, and specific instructions regarding "the next step" weren't given to the patient. Many times, people think that time isn't a factor once the tooth has been pulled. We know today that the remaining bone will get dissolved by the sinus over time and that the volume of bone will become diminished, if this occurs you will need a sinus lift procedure to make you eligible for implant placement.Having said this, if an implant is placed in a timely manner typically 3 months after the tooth was pulled the bone will not have been lost yet. This window of time 3-4 months after a tooth is extracted is the optimal time to place the implant and can in many cases avoid the need for a sinus lift procedure.
2. Placing an implant immediately after the extraction into the socket of the pulled tooth, can eliminate the need for a sinus lift procedure in Dr. Orbachs' dental office in Jerusalem. Implants themselves maintain the bone and if placed immediately will maintain the height of bone that exists. You may still need a bone graft to fill the voids around the implant placed, as implants are generally narrower than the pulled tooth, but this is a minor graft that doesn't involve additional surgery or time for healing. If possible "Same Day Implants" are the best alternative.
3. In the event that it is contraindicated to place "Same Day Implants" due to active infection for example, then what we suggest is to have the tooth pulled and have a socket graft placed . A socket graft is a bone graft that fills the entire space that the tooth was in . this graft also doesn't require an additional surgery and is performed in the same appointment. The graft prevents the sinus from dissolving the remaining bone, and allows us to come back in 3 months and place a standard length implant.
4. Sometimes it is possible to place 2 shorter implants and connect the crowns to add stability instead of placing 1 long implant. In this case we avoid the need for extensive sinus lift procedures, by placing 2 implants that have more bone to implant contact than a single implant. It is important to find a dentist that has experience with these shorter implants and is familiar with the specific requirements.
5. Dr. Orbach is one of the first surgeons in Israel to use the Versah system which is a minimally invasive approach to gain height in the upper back areas. We can gain substantial amounts of bone without the need to raise the gum and have an extensive procedure like the classic sinus lift approach. To learn more about the Versah system please click here .
Call us today and schedule a consultation appointment with Dr. Orbach, to find out if you are a candidate for sinus lift procedures in Jerusalem.