Dr. Yoav Orbach is one of a new generation of dentists who continuously seeks out the latest and best dental technologies in order to provide the highest level of care to his patients. He lives in Jerusalem and sees private patients in his Dental Clinic in Jerusalem and Ra'anana. He is committed to assisting his patients in maintaining their optimal dental health, function, comfort and aesthetics – helping you feel and look better!
Dr. Yoav Orbach moved to Israel from New York as a child and grew up in Gush Etzion, so he is a fluent English and Hebrew speaker. He served in the IDF's Search and Rescue unit before entering the prestigious Hebrew University Hadassah School of Dental Medicine.
While studying for his B.Med.Sc and Dr.Med.Dent. degrees, Dr. Orbach carried out research into the regeneration of salivary glands in cancer patients. He combined his clinical studies with Masters studies in the Salivary Gland Tissue Engineering and Stem Cell Research laboratory of the Institute of Dental Sciences. He has published several articles in peer-reviewed scientific journals on the topic of salivary gland regeneration, and presented a paper to the International Association of Dental Research. He is still involved in the development of several dental devices.
specialize in Implantology and Advanced Esthetic Dentistry
Dr. Orbach has chosen to specialize in Implantology and Advanced Esthetic Dentistry. He lectures at national and international dental conferences on these topics and has twice won first prize for "Best Clinical Case Presentation in Esthetic Implant Dentistry". Dr. Orbach was awarded a Fellowship in the International Congress of Oral Implantology, the Prosthetics Section of the ICOI, and is a member of the Israeli Association of Oral Implants. He is a graduate of the Steigmann Institute and has completed the Mastership Program in Implantology at the prestigious gIDE Institute in conjunction with Loma Linda University (USA), graduating with distinction in September 2017.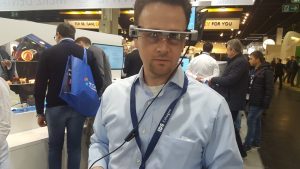 As part of his commitment to working with the most up-to-date dental technology, information and practice, Dr. Orbach participated in the beta testing team for the GC Intraoral Scanner, and he is a member of the advisory team for the Israeli Dental Implants Manufacturer Alpha-Bio Tec.  He has served as co-chair of the Jerusalem Dental Forum, the largest English speaking multi-disciplinary dental education club in Israel, and he is also affiliated with the American Association of Facial Aesthetics. He has even traveled to Colombia to perform sinus lift surgeries for underprivileged people.
Dr. Orbach, and his wife Tali, reside in Jerusalem with their four wonderful children. He has achieved his black belt in karate, a true indication of his dedication and perseverance, and spends his free time learning Torah, practicing martial arts and cycling.
To download our information sheet, click here.