Get your smile back in just one day with same day implants by Dr. Yoav Orbach in Jerusalem. We can restore your mouth with beautifully crafted teeth in less time than you think. Our expert implant team can create and fit single or multiple implants while you wait, so you walk out looking and feeling great after just one visit. The procedure is virtually pain-free, with minimal recovery time, so you will be able to carry on with your life without interruption or inconvenience.
Getting Implants in Jerusalem
Patients travel from all over the world to have dental implants fitted by Dr. Yoav Orbach. Many of them choose to get new teeth while they are visiting Israel, or come especially for this purpose. They want to look their best and they don't want to wait! They also know that treatment in Jerusalem costs significantly less than it does back home and the quality is usually much higher. So, if you are missing teeth and have been putting off treatment, seize the day and book your appointment today for your same-day dental implants.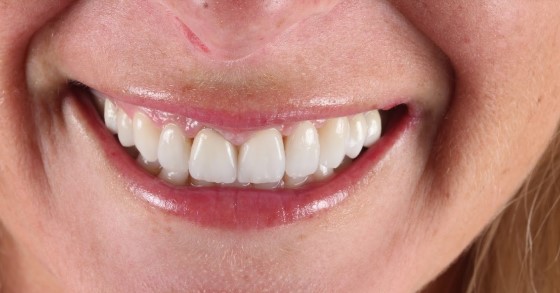 An Holistic Approach
Unlike some clinics that only carry out same-day implant treatments day after day, Dr. Yoav Orbach offers a holistic restorative and esthetic dentistry service. This means that he takes the time to talk to each patient about the optimum treatment plan for them, exploring all the possible options. Once we agree that implants are the best solution, we will then use the latest implant technology to fit you with as many new teeth as you require, either on the same day or to suit your busy schedule.
Advanced Implant Technology
Each implant is precisely placed in your jaw and then fitted with natural-looking teeth that will allow you to eat and talk normally while the implants are settling in. After three months, usually, these temporary teeth can be replaced with the new set of customized high-quality ceramic crowns that have been crafted to fit your mouth perfectly. These teeth will be permanently connected to the implants that are by now well fixed in your jaw. This two-stage process ensures the best possible esthetic outcome and a set of perfect new teeth.
Instant Teeth Fixing
The benefits of same-day implants are clear. Within just a few hours we will restore your smile and your confidence. You will walk out with a set of natural-looking teeth that allow you to live a normal life. Once your permanent teeth are fitted, you will have the best long-lasting dental solution that is currently available. By spending just a few hours in the dentist's chair, and for a relatively lower cost, we will give you a perfect set of shiny new teeth. You will be smiling all day when you consider how easy and painless it was!
Same Day Implants in Jerusalem
You don't need to suffer the embarrassment of missing teeth for one more day! Dr. Yoav Orbach's Jerusalem Implant and Esthetic Dental Clinic is standing by to fit you with new dental implants in just one day. Call the leading English-speaking implantologist in Jerusalem on 02-545-5603 or click here to schedule your visit with Dr. Yoav Orbach today.